Tuscany Falls has Toscana's Grill and, separated by glass doors at the north end, Toscana's Lounge. The Lounge features a fireplace and five flat-screen televisions. Both areas have access to outdoor patio seating, overlooking the golf course and mountains to the west – ideal for sunset watching. Both are housed in a free-standing, L-shaped building that surrounds a courtyard, immediately south of Tuscany Falls Clubhouse.
Address:  16262 Clubhouse Drive, Goodyear, AZ  85395



Toscana's Grill is closed for renovation.
Toscana's Lounge is open through June 4, from 10 a.m. - 4 p.m. daily.
The lounge will reopen at the Portofino Coffee Bar June 5, Mon. - Fri. from 7 a.m. - 4 p.m. and Sat. - Sun. from 10 a.m. - 4 p.m.
Director of Restaurant Operations: Jon Cowan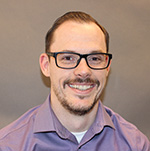 Office: 623-935-6785
E-mail: Jon.Cowan@robson.com
Office location:  Eagle's Nest Restaurant