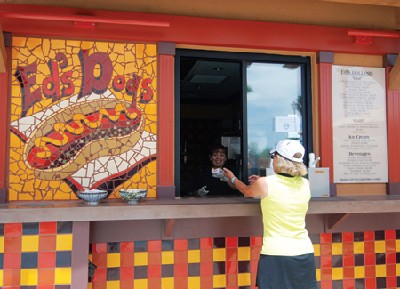 Ed's Dogs is a walk-up snack bar, located at the northwest corner of Tuscany Falls outdoor swimming pool.  You may access it from inside or outside the pool gates.

Light refreshments include burgers, hot dogs, soft drinks, coffee, beer, snacks, candy, and other treats.

Due to volume of business and staffing shortages, we are unable to take phone orders at this time.

Hours:
Sunday - Saturday  9 a.m. – 5 p.m.